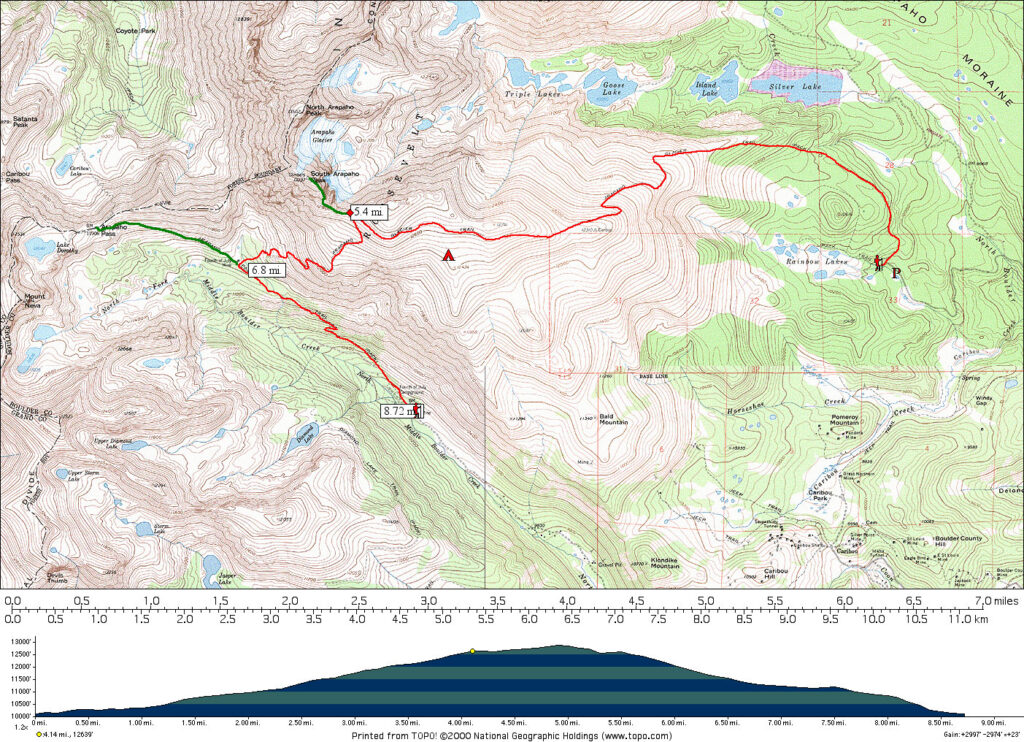 Flickr album for this trip is here:
This was a little backpacking trip in the Indian Peaks Wilderness area of Colorado. I'd already hiked much of the same area the previous year, that is the area up to and including the summit of South Arapaho Peak from the 4th of July trailhead. I would leave my truck at the 4th of July trailhead previous to my trip, then make a loop from Rainbow Lakes trailhead up to Arapaho glacier, then down to the 4th of July trailhead. Basically up one side of a mountain range and down the other. I assumed this would be rather easy since the hike looked fairly short on the map, and not too much elevation gain/loss. I planned to overnight above timberline for a change, just to do it, and hike around and photograph from the summits of Arapaho Peaks North and South.
Most of these photos were scanned years ago and are in low resolution
On Wednesday afternoon, I drove the long unpaved road to 4th of July trailhead, parked my truck, got my bike out of the back and rode it all the way back through Hessie, then to the cabin near Nederland.
The ride was a beautiful one, about five miles or so mostly down hill. At the cabin, I checked my pack and equipment. I was going relatively light this time; a small pack, and no tent. Also, I had not gotten around to purchasing the dehydrated dinner as I had intended in Austin, and then to my surprise had not been able to in Nederland, either. (Nederland has a surprisingly good backpacking store at the Ace hardware.) Long story short-ended up with a full-sized can of Chef Boy-ar-Dee Ravioli for dinner. This is not the way I do things, and I was apalled at the idea of lugging a full can of food, and the mess it would make. But it seemed the simplest at the time barring alternatives, and that was that.
So, the next morning (early) my dad gives me a ride from our cabin up to the Rainbow Lakes trailhead over on the East side of the mountains. The forest road to that campground is fairly rough, but Dad's a trooper and doesn't complain. I pull out my Swiss Army knife (Super Tinker model) once during the trip to point out how important it is now that I need a can opener for my yucky dinner.
Dad let me out and I hefted my pack onto my shoulders and started up the trail. It begins in a wooded area, but then rises up and out of the timberline and follows an east-west ridge which is the southern wall of the drainage below the Arapaho glacier. Everything within the drainage is technically part of the Boulder municipal water system, and numerous signs warn of dire consequences to trespassers.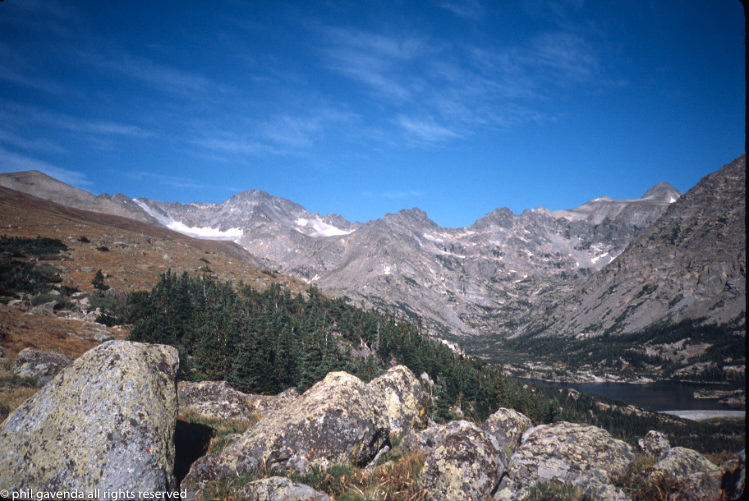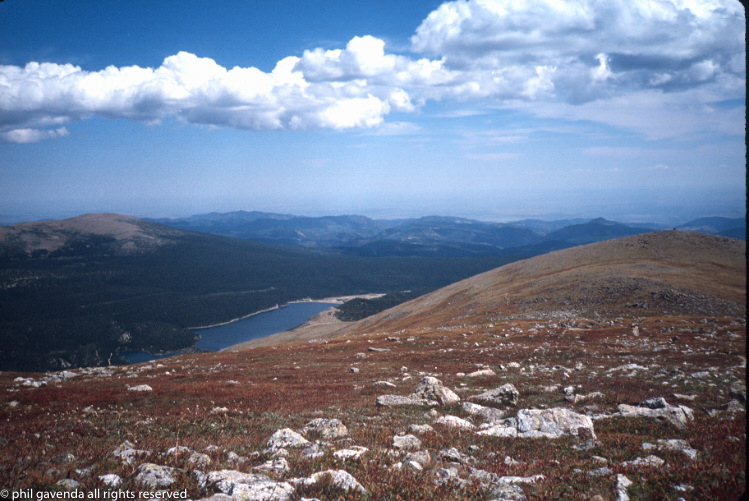 Continue reading

TR-Indian Peaks Wilderness August 24-25, 2000