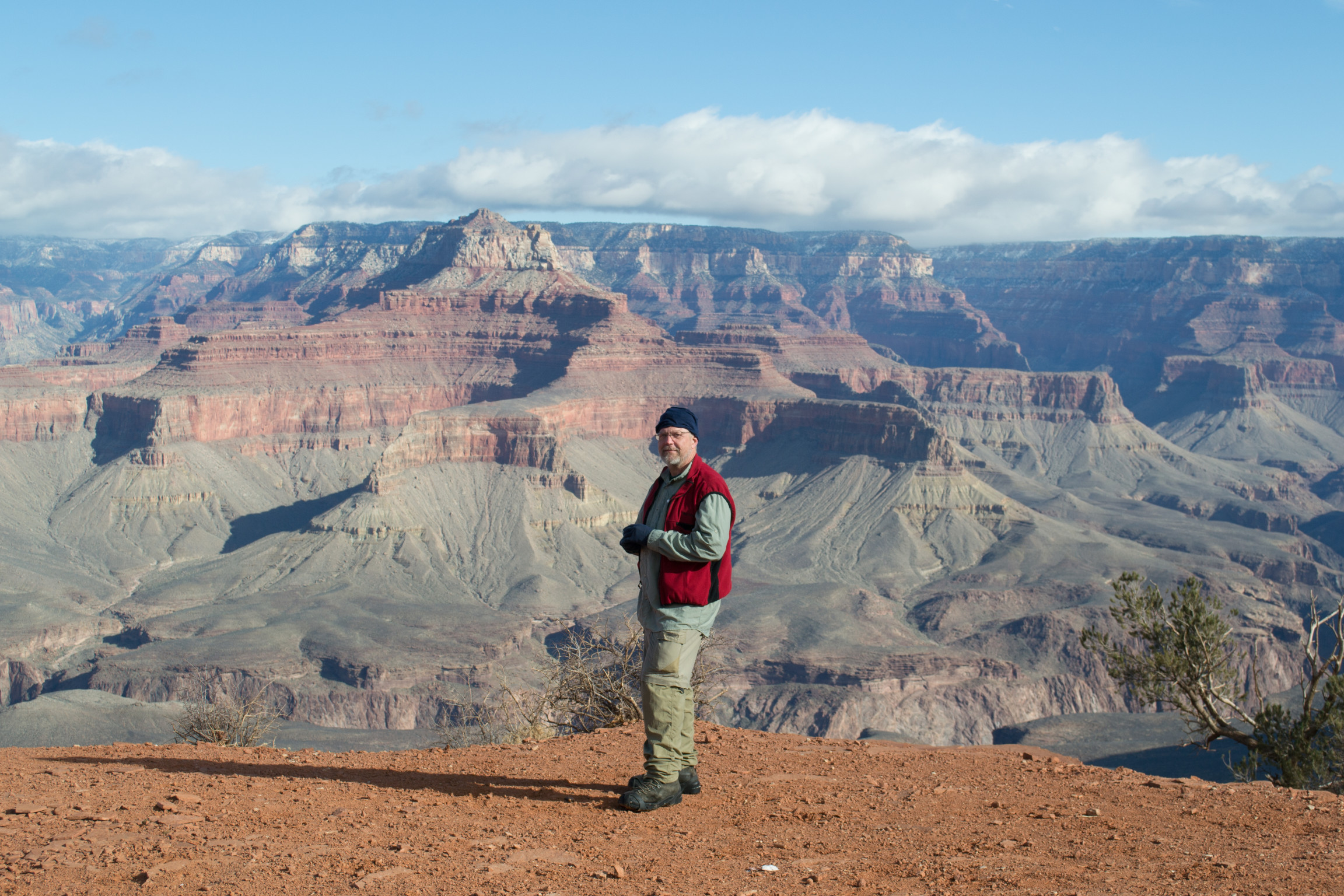 Grand Canyon National Park visits
Family visit: South Rim Summer 1968
Camping: December 29-31, 2007 | Flickr album
Camping-Trip Report/Backpacking-Trip Report: January 7-11, 2011 | Flickr album | videos
I've been to Grand Canyon National Park three times. First, as part of an epic western vacation with my family (including both grandmothers!?) in the mid-1960s. Then in December/January 2007-08 after a Christmas stay with my brother's family in Berkeley. I enjoyed that trip enough to make it a point to plan a backpacking trip in the near future.  I ended up making that camping-backpacking trip in January 2011.