Trip report written some thirty-four years after the fact, relying on photos, map notes, and memory.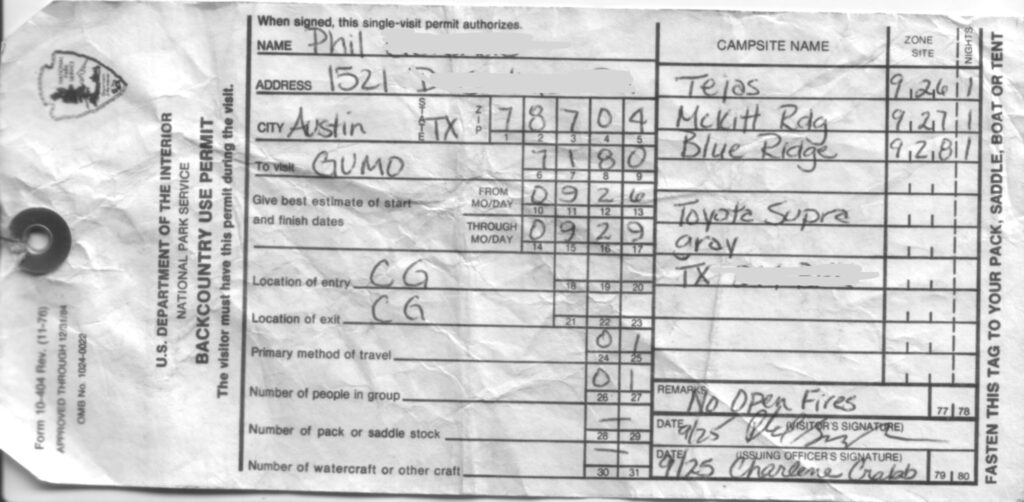 Starting from Pine Spring Campground, I got up to the crest at the trail junction near Pine Top where I met Ranger Craig. Turns out he was doing a backcountry stint, and we hiked together for the next two days. He was quite the naturalist and helped me identify a lot of flora and fauna.
We stayed one night at Tejas backcountry site, then over to McKittrick Ridge for the next night. Somewhere along the McKittrick Trail we came across an angry rattlesnake.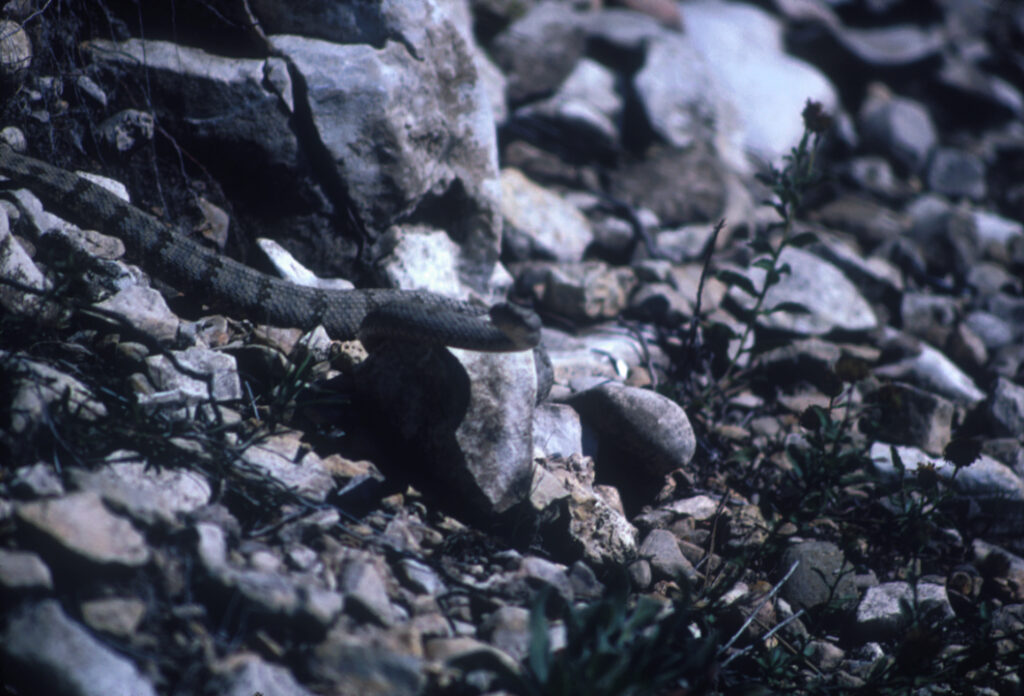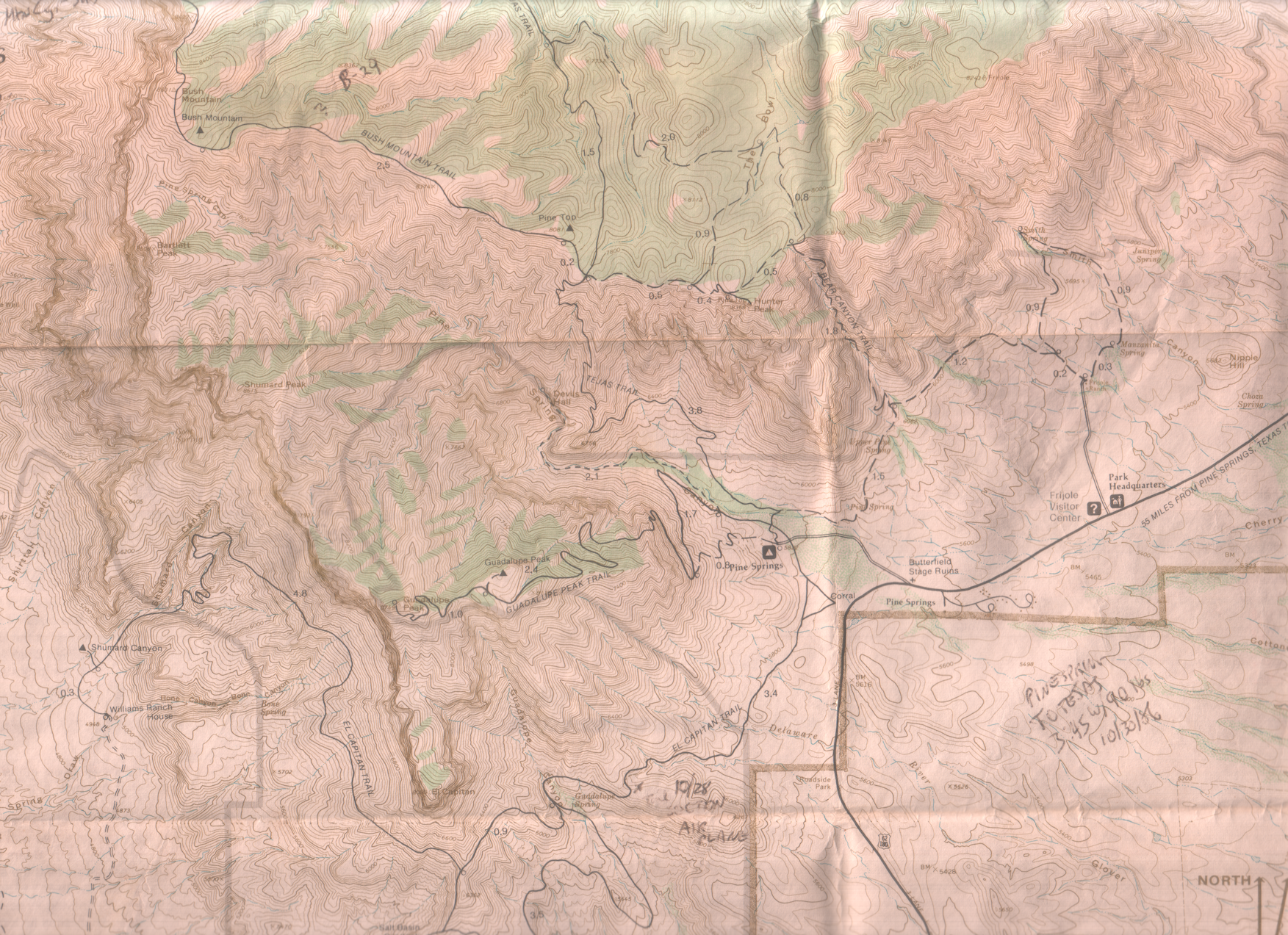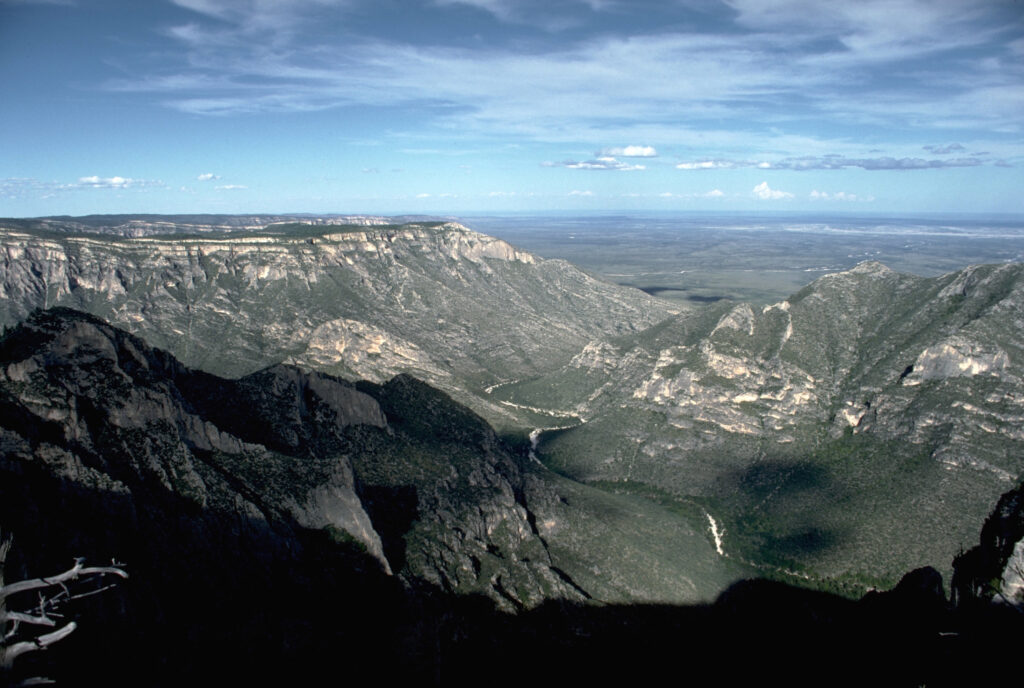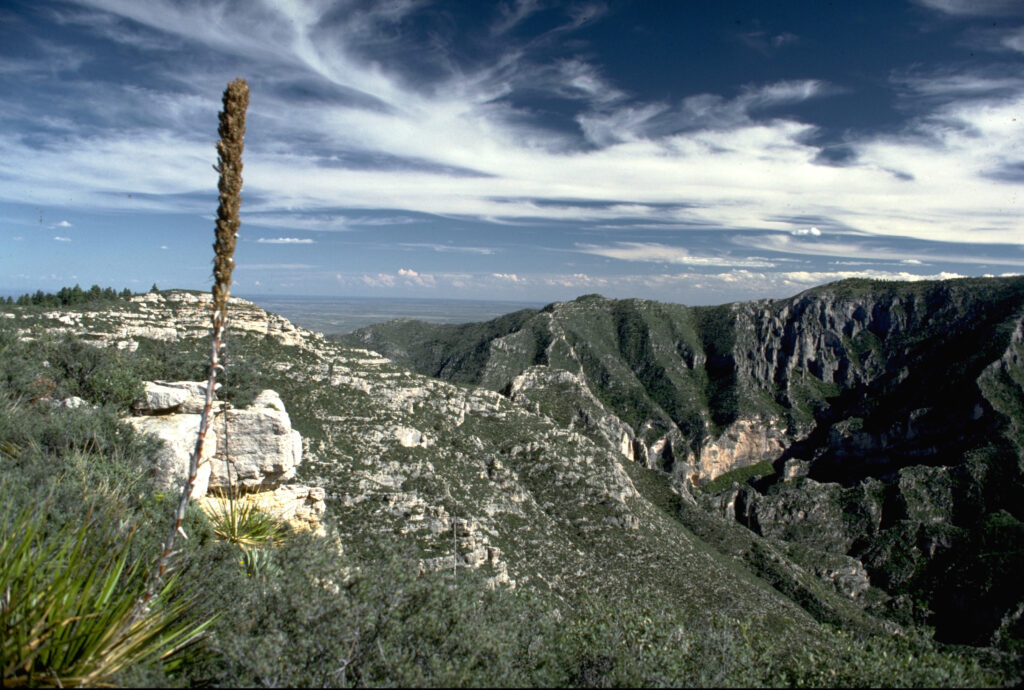 In the morning, Craig left for elsewhere, and I returned back toward the Tejas trail.
Now the details get a bit foggy. Having three different backpacking trips in the GUMO highcountry that year, one tends to misremember some things. Although my permit indicates Blue Ridge for night three, I'm pretty sure I've never camped there. My photos show I stayed in the Mescalero site that night. I also think this was the trip I tried to solve the "no backcountry water" problem by making a side trip to Dog Canyon to replenish my water supply.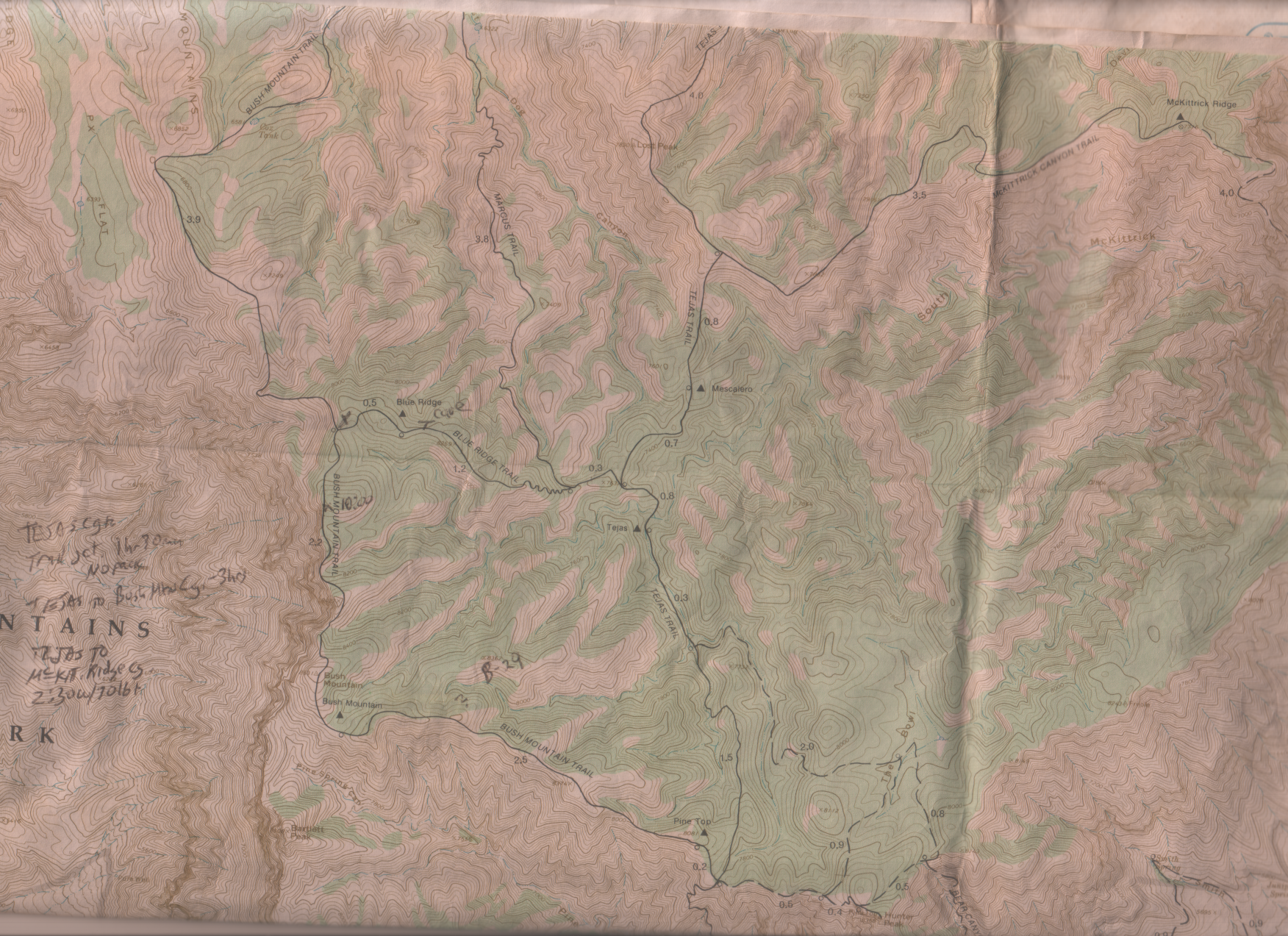 Looking back, I think Craig had convinced me that my original plan of going to Dog Canyon to refill my water bottles then overnighting at Blue Ridge was untenable, and what I ended up doing was overnighting at Mescalero instead. I think I dropped my backpack at the Tejas/McKittrick trail junction, took a fanny pack to Dog Canyon (said fanny pack was terribly uncomfortable for hauling water), then returned and set up at Mescalero. Looking back, my original plan seems pretty silly, as it's a four mile (eight round-trip) hike to Dog Canyon from the trail junction.
The only vivid memory I have from the Dog Canyon water run is from the return hike, up near the Lost Peak summit, I got hit by a thunderstorm with lightning crash nearby and I tried to make myself small by crouching down along the trail.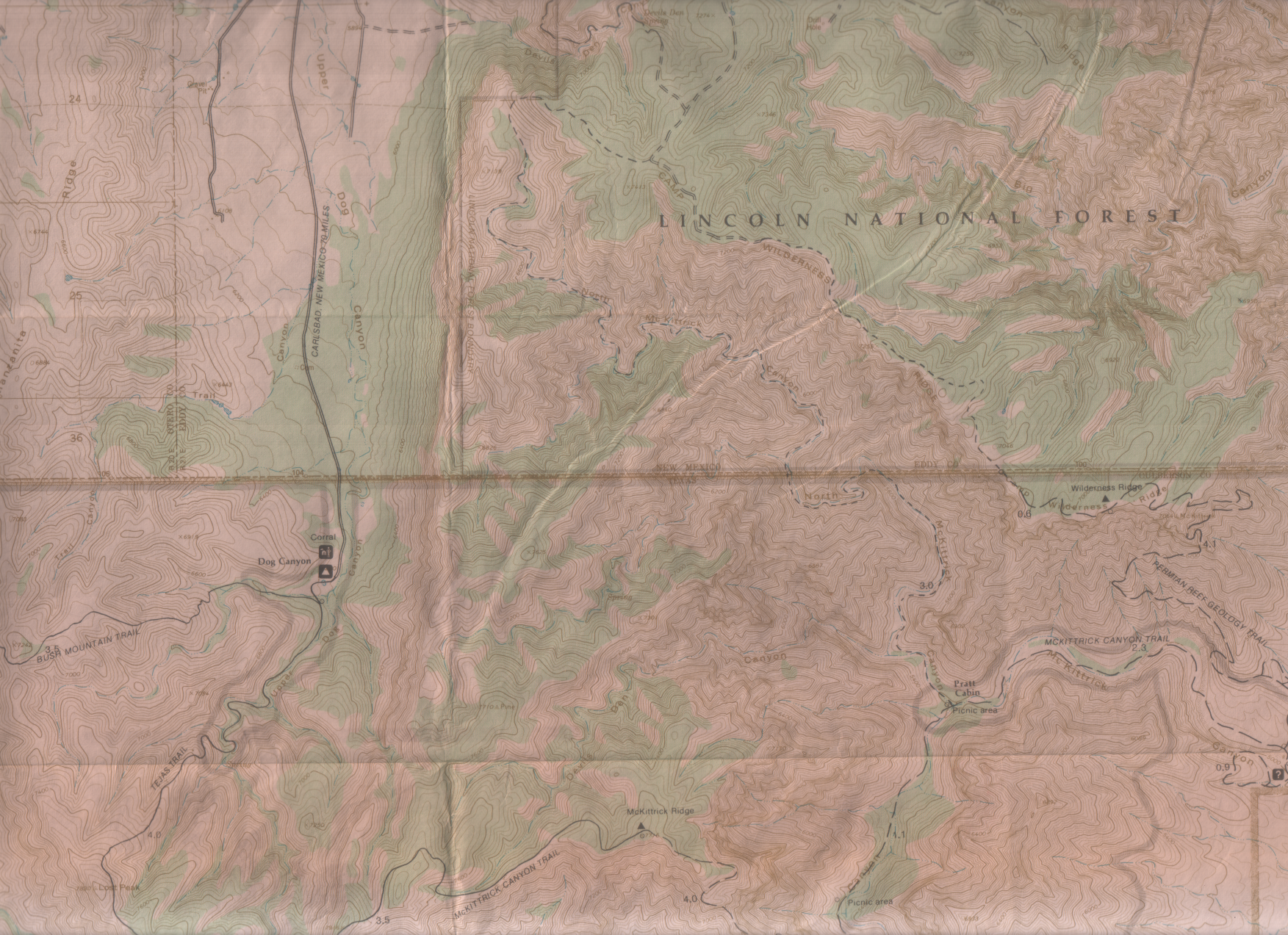 I got to the Mescalero backcountry site later that afternoon and set up camp. Nobody else was there. I was anxiously watching a large thunderstorm build out to the East, but finally realized it was much farther away than I had originally thought. I did get rained on later that night, though.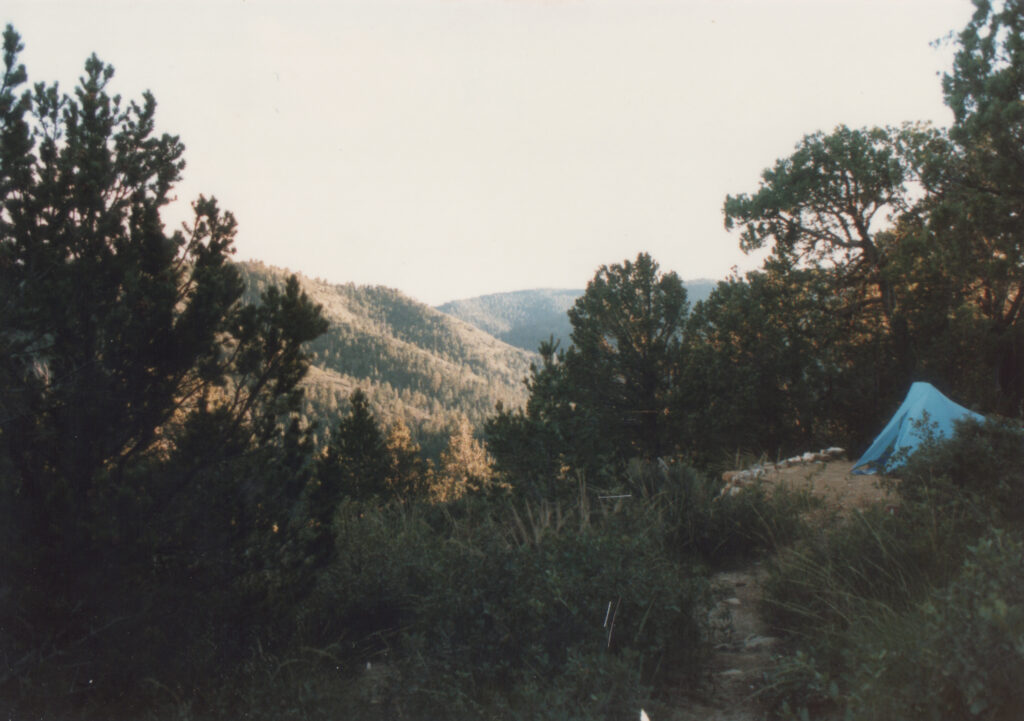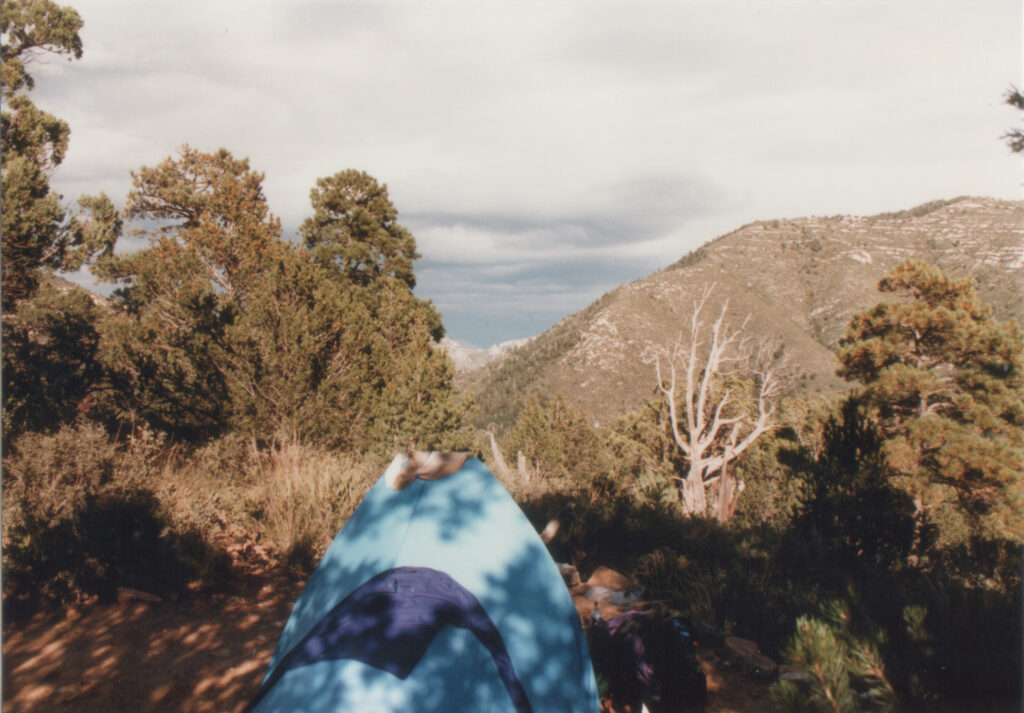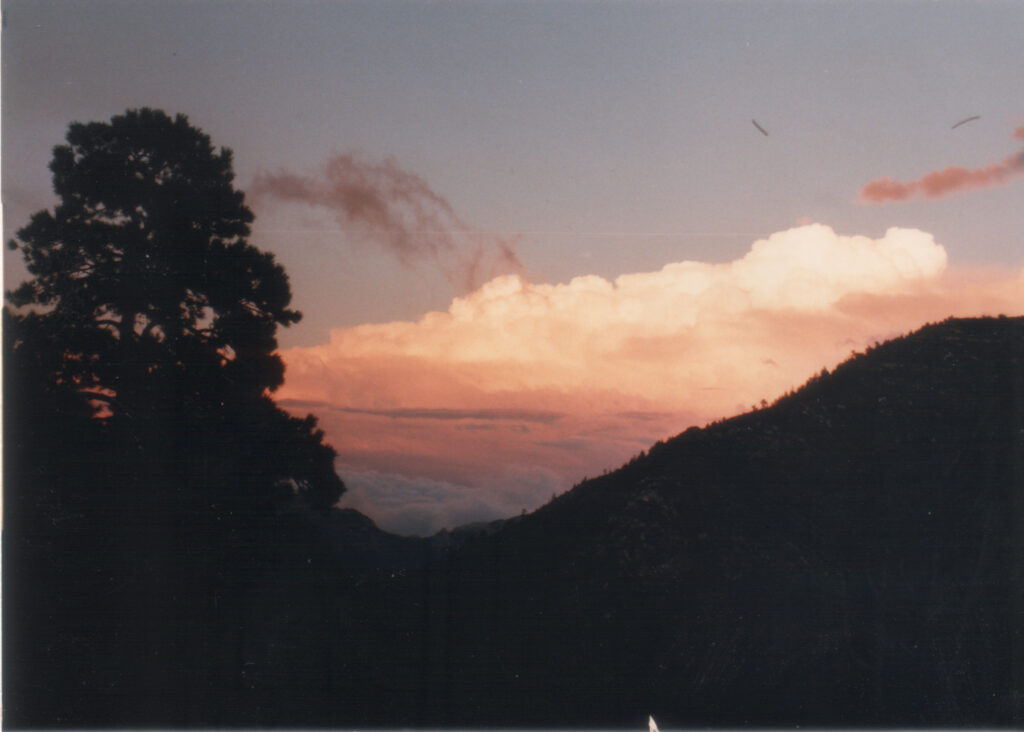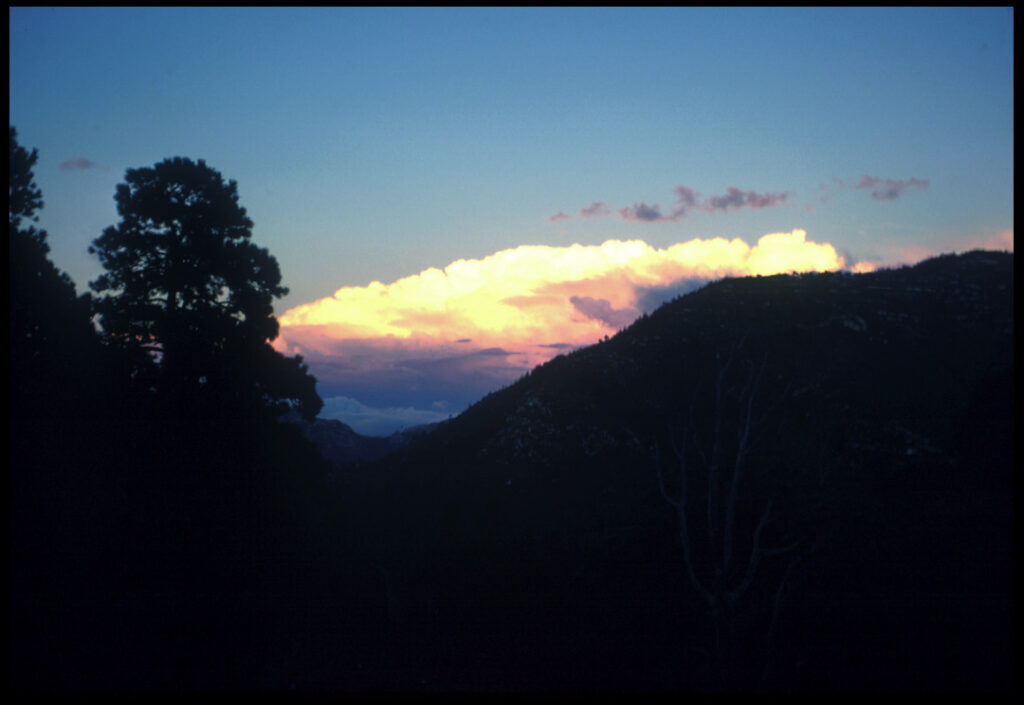 I don't recall now which trail I took on the return trip. Possibly sidetracked through the Bowl, but my few photos don't indicate that. When I got to the rim near Pine Top I took a break and played around with my telephoto lens, at one point focusing in on the Guadalupe Peak trail across the way.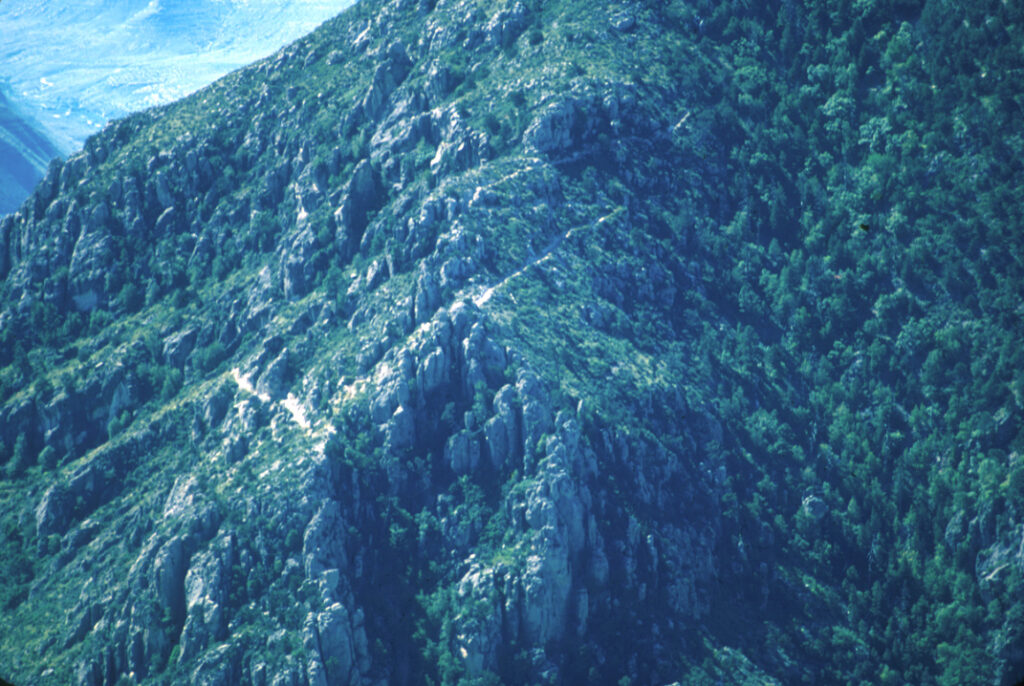 When I finally go to the trailhead I snapped a photo (you won't find it this deserted these days) and headed off to points West.