I recently bought a couple of new cooksets; one more for camping, one for backpacking.
MSR Trail Mini Duo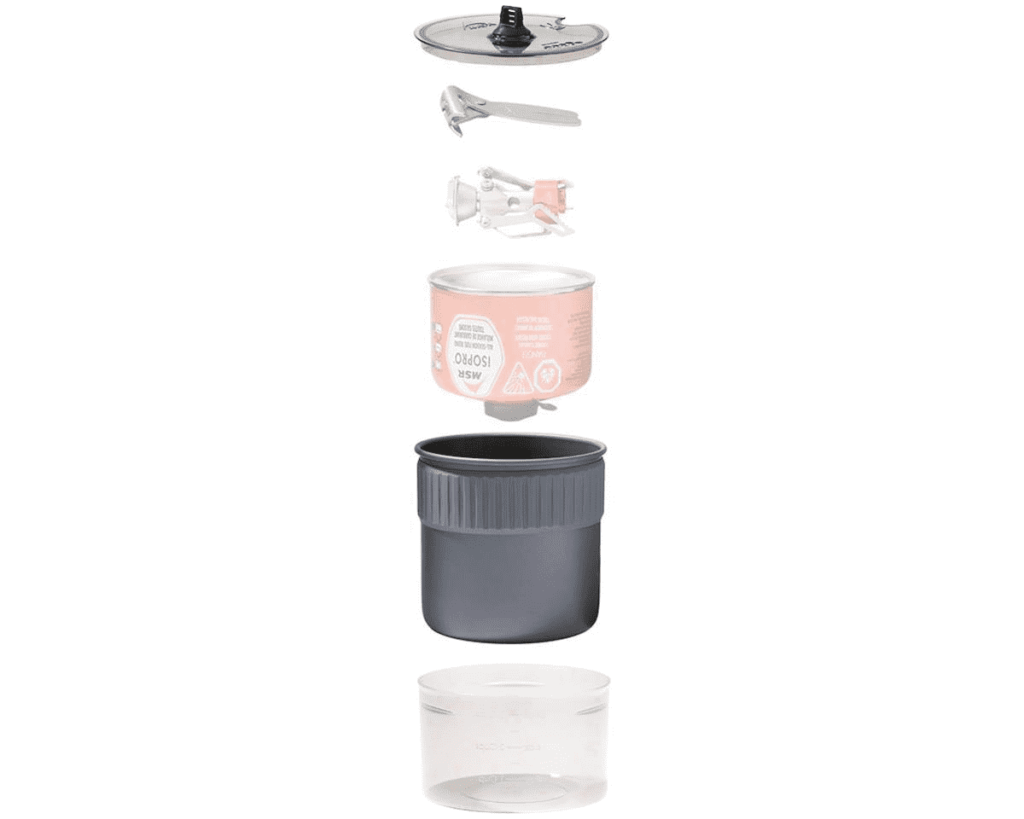 From backcountry.com $49.95.
I was looking for something strictly for backpacking that would meet my specific requirements/preferences. Light and functional and easily packable. My current ones are 15-20 years old, one is stainless one is titanium, but neither are quite what I want. (I use the titanium non-stick for my car-camping nowadays.) I almost never bring a white gas stove any more. And I haven't cooked anything (in the backcountry) that required more than simply boiling water in over twenty years.
So I saw a decent review on outdoorgearlab for this MSR Trail Mini Duo, and snapped one up. It's designed to hold everything internally, including pressured gas canister and stove. One user complained that the synthetic upper ring melted. I'll update this after trying it out in the field.
Bugaboo Base Camper (Large) from GSI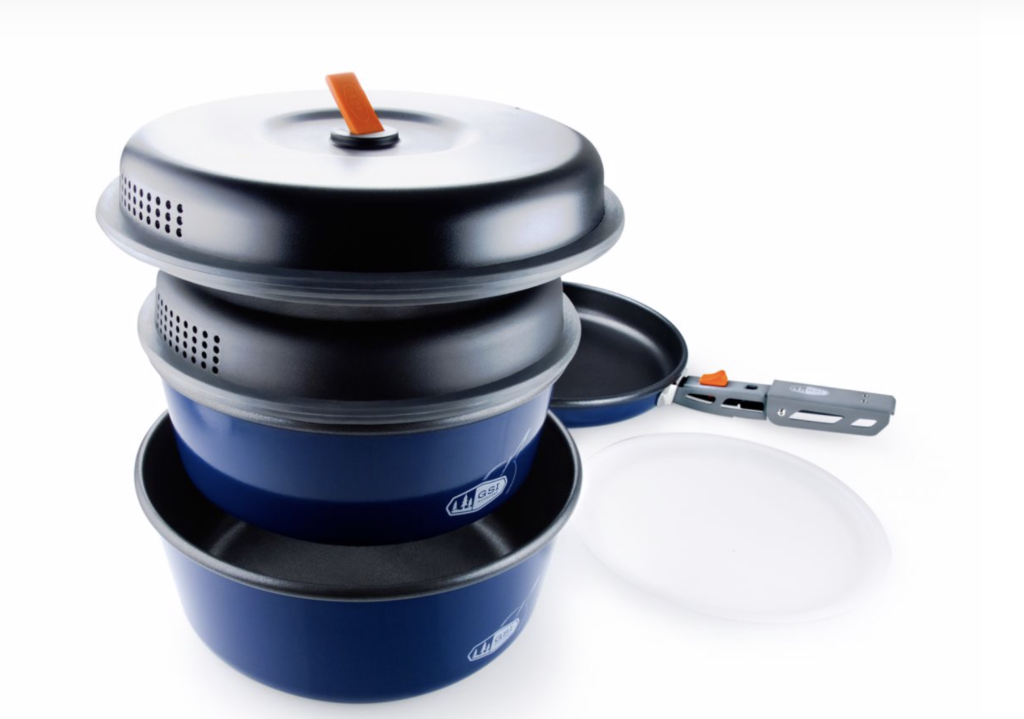 https://gsioutdoors.com/bugaboo-base-camper-large-four-person-camp-cookset.html
I got this more for car-camping. And a easy to pack frying pan with a lid that fits; all I have otherwise is a heavy frying pan and a very heavy glass lid, both awkward to tote around, even for car camping cooking.
Although I haven't used it yet I can already report that I broke the little folding handle on the top of the largest lid the first time I took it out of the box, so yeah it's pretty flimsy.
UPDATE: The local REI replaced the cookset with the broken orange plastic handle. But beware; the "new" set they gave me didn't have the included potholder. Good thing I double-checked before leaving the store.